maintenance
Jul 29, 2022 04:13 (UTC)
Temporary Maintenance July 30th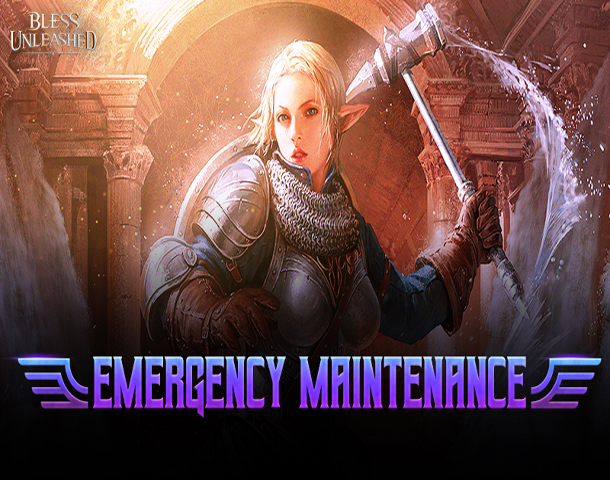 Greetings Adventurers
Due to a situation where the Lumena store is not functioning properly, we will be performing temporary maintenance to resolve the issue.
Sorry for the inconvenience brought to you.
■ Temporary server maintenance
Start maintenance time: 
NA: July 29 2022 09:15 AM PDT
EU: July 29 2022 06:15 PM CET
Servers Maintained: All Regions
Estimated maintenance time: 4 hours
■ Maintenance content
Fixed an issue where the Lumena store could not be used properly. Thank you for your understanding and support, if there is any problem in the game, please feel free to contact us.
Regards
Bless Unleashed VALOFE Team