maintenance
Apr 12, 2023 08:35 (UTC)
[Server Maintenance] April 13, 2023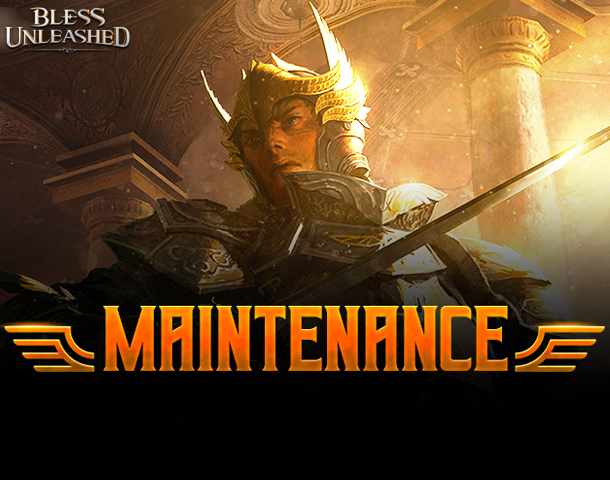 Greetings Adventurers
The service will undergo emergency maintenance. Sorry for any inconvenience caused.

NA - April 12, 2023 - 5:30 pm PST/PDT
EU - April 13, 2023 - 2:30 am CET
Maintained servers - All Servers
Estimated time - 4 to 8 Hours
 
Content:
Servers' routine maintenance
Battlefield New Season starts
Battlefield Triple Victory Coin Event starts
Modify the abnormal items in Crystal Box
Replace "Potential Core Ticket" with "Time Dungeon Reward Booster"
Recycle the "Potential Core Ticket" obtained by opening the box, and replace them with "Superior Potential Core Ticket" of the same quantity
Fix the issue that Assassin's PVP damage is too high
Fix the issue that Assassin's weapon cannot be repaired with the same equipment after its fortification failed
Fix the issue that Assassin's Secondary Weapon cannot change its appearance
Fix the issue that When the assassin attacks the giant, there will be a free-fall issue
Fix the issue that Assassin cannot use the appearance card.
Optimize the class Assassin
Blood Strength gained will be increased when attacking from 40 to 60 per attack
The cooldown time of Max Blood Strength will be reduced from 120 seconds to 60 seconds
Further decrease the cooldown of Max Blood Strength by 15 when the passive skill Honed Blood Strength is equipped
※ Note
- During the maintenance, you will be temporarily unable to enter the server to play the game.
- The maintenance will be delayed or advanced according to the situation, please be well noted.
- When the maintenance ends, the compensation items will be sent by mail. (once per account)
Please feel free to contact us if there is any problem or if you have suggestions for the game.
Thank you again for your support and love for Bless Unleashed!
Bless Unleashed VALOFE Team