notice
Jun 30, 2022 09:22 (UTC)
June 30, 2022 Maintenance Delay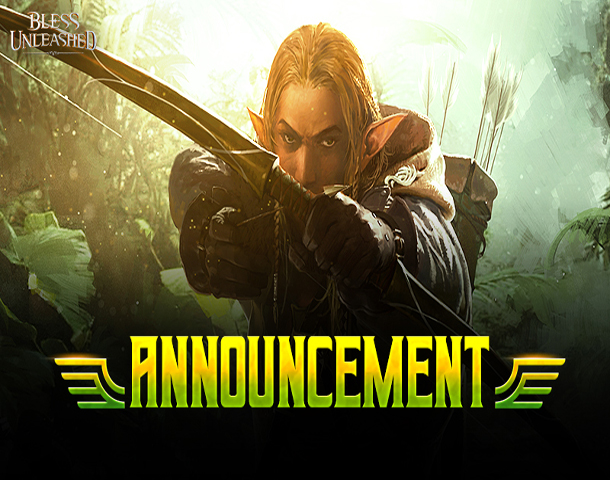 Greetings Adventurers
Server maintenance time is extended. Sorry for the inconvenience this has caused. After the maintenance is over, we will issue compensation rewards to you according to the actual extension time.
Please pay attention to the game announcement to check our game's opening time, thank you for your understanding and support.
Please feel free to contact us if there is any problem or if you have suggestions for the game.
Thank you again for your support and love for Bless Unleashed!
Bless Unleashed VALOFE Team